Special Events and Exhibits
Pay with PayPal
You can now pay for events and donations with PayPal! See the PayPal section on our Support page.
---
World War II Honor Roll Restoration
Ongoing
The World War II Honor Roll restoration is complete! It was dedicated on Memorial Day. See a recording of the event below.
---
Local Authors Book Signing Series
June through October
The Loveland Museum Center is excited to offer a series of sessions with local authors who will share their stories and sign your copies of their books. We have eight authors signed up beginning June 13th and ending October 17th. All sessions are free and will be Sunday afternoons, 1:30-2:30 inside the museum. The Museum Gift Shop carries some of the books, but all will be available on the day the authors are here.
---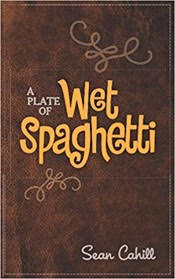 Book Signing: Sean Cahill
Aug 8th, 1:30pm - 2:30pm
Sean Cahill signs A Plate of Wet Spaghetti. At the end of long days, and armed with only a tired mind as limp as wet spaghetti and the lively suggestions of his boys, Sean journeyed into sewers, forests, skies, oceans, and rivers to find the stories his young children craved. Sometimes salty, sometimes sweet, these stories offer something for all members of the family and are absolutely, 100% guaranteed to put at least one member of the family to sleep (usually the parent).
---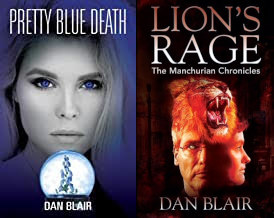 Book Signing: Dan Blair
Aug 29th, 1:30pm - 2:30pm
Dan Blair's Pretty Blue Death teams up Detective Inspector Sean McClarey of Scotland Yard and Daly Ford, an ex-FBI profiler and LAPD detective to solve the mysterious deaths of Daly's friends in this page-turning thriller full of twists and turns. Lion's Rage: The Manchurian Chronicles - McClarey and Ford team up again to solve a series of murders being committed by individuals with no proclivity for violence or criminal behavior.
---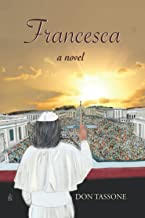 Book Signing: Don Tassone
Sep 26th, 1:30pm - 2:30pm
Don Tassone looks to the year 2055, to tell the story of a new pope in Francesca. It's Jessica Simon, an American, a wife and a mother. She has taken the name Francesca. She believes the Catholic Church must return to Jesus' teachings, but powerful forces are aligned against her. Will Pope Francesca succeed in renewing the Church? In an hour of darkness, can she rekindle the light?
---
Snack and Learn: Life on the Rails
Oct 13th, 11:00am - 1:30pm
Randy Robison, a former B & O Railroad employee will entertain us with his stories about "working the rails" during the "hey-day" of railroads. He traveled into 11 states inspecting tracks and supervising the work of keeping the trains safe and in working order. Reservations required: $10 for members; $15 for non-members. Send check and name(s) to LMC, 201 Riverside Ave; Loveland, Oh 45140. Or use PayPal.
---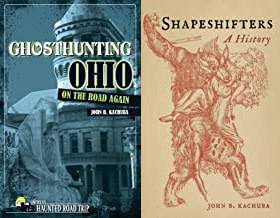 Book Signing: John Kachuba
Oct 17th, 1:30pm - 2:30pm
John Kachuba visits more than 30 legendary haunted places in Ohio (including the Loveland Castle) in Ghosthunting Ohio: On the Road Again. All of these sites are open to the public--so you can test your own ghost hunting skills, if you dare. In Shapeshifters: A History, there is something about a shapeshifter-a person who can transform into an animal-that captures our imagination. The myths and magic surrounding shapeshifters are brought vividly to life.
---
Snack and Learn: Maria Longworth Storer
Nov 10th, 11:00am - 1:30pm
Nancy Broermann, manager of the Tri-State Archives, and head archivist of the Ursulines of Cincinnati at Ursula Academy and co-author of Maria Longworth Storer: From Music and Art to Popes and Presidents. Broermann will tell some interesting stories about this unusual woman, founder of Cincinnati Rookwood Pottery and first woman to run a manufacturing company.