Special Events and Exhibits
Pay with PayPal
Payments for museum events are now accepted online using PayPal. A PayPal account is not required and most credit card types are accepted.
---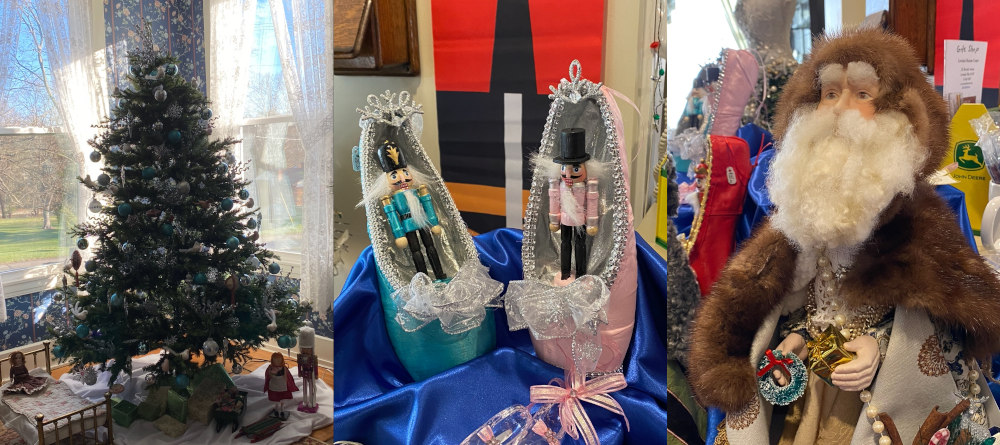 Come See Christmas at the Museum!
Starting November 19th
The museum has been exquisitely decorated for the Holidays! Here is just a sampling of the many items on display. We feature a myriad of nutcrackers, old world santas and creches. Some of the hand-made old world santas are available for purchase in the gift shop. You can visit the museum to take in the displays on Saturdays and Sundays from 1-4pm, or visit during Christmas in Loveland on December 17th between 4-7pm.
---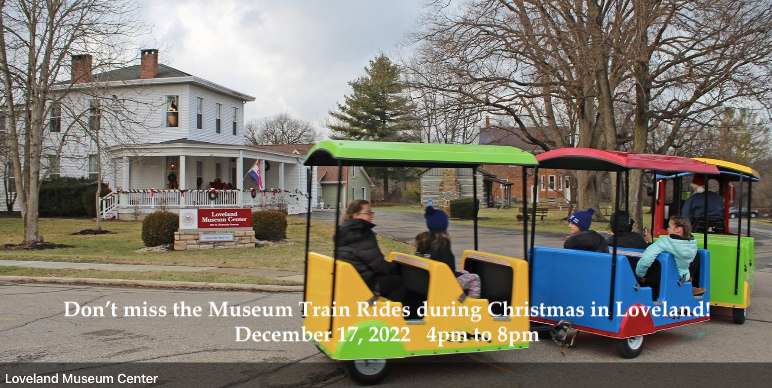 Christmas in Loveland
December 17th, 4:00pm - 8:00pm
In cooperation with the City of Loveland and the Little Miami River Chamber Alliance, LMC will be participating In Christmas in Loveland on Saturday afternoon. LMC will host the mini train, going around the building and the program committee will be discussing possible musical entertainment. Light refreshments will be served in the dining room. We are looking for volunteers to provide home-made Christmas cookies to go with the punch. And the gift shop has some new handmade Santa figures and ballet slippers for sale along with the locally made Loveland pottery, and other Loveland memorabilia. The log cabin will be open, heated with a fire in the fireplace and decorated with live greens, cones, etc.