Special Events and Exhibits
Pay with PayPal
You can now pay for events and donations with PayPal! See the PayPal section on our Support page.
---
We need your help: WW2 monument
Ongoing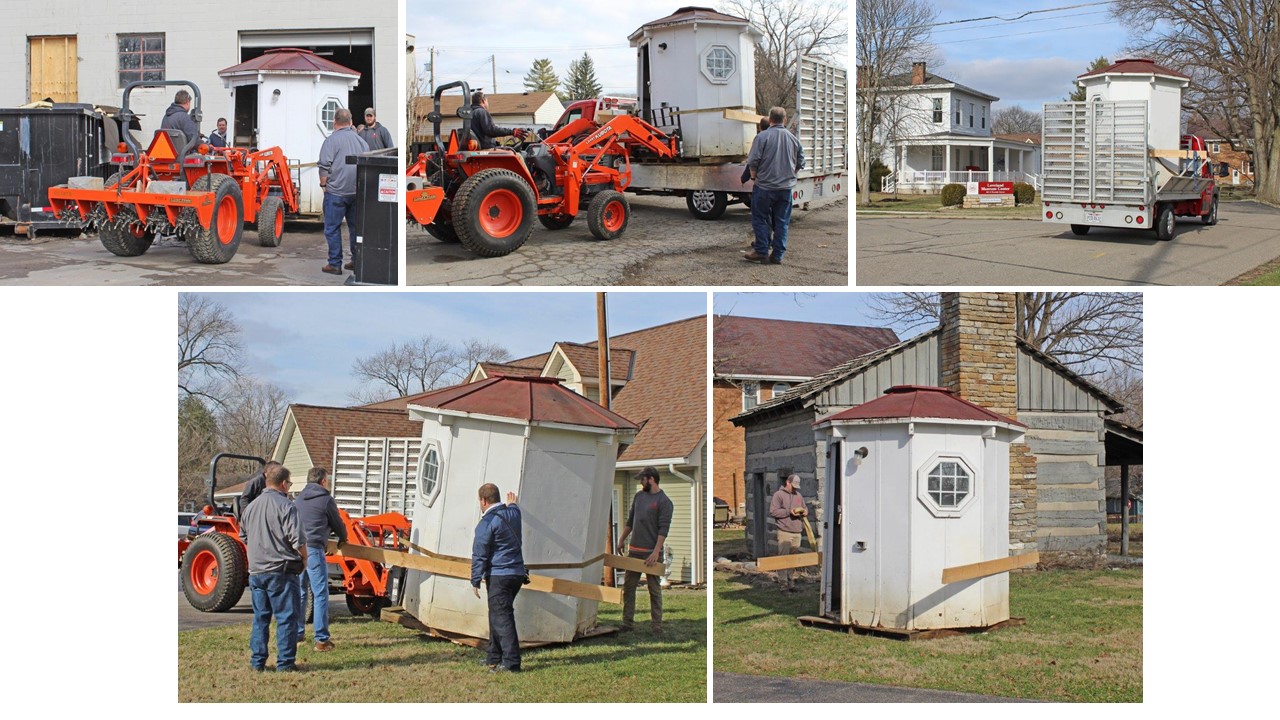 This year, the Loveland Museum Center will begin restoration of the original World War II Honor Roll Monument which once stood in downtown Loveland. Its purpose was to honor Loveland area citizens who were actively serving their country during World War II. The kiosk was designed by local artist Carl Zimmerman and once stood in the middle of downtown Loveland very near where Montgomery Cyclery is now located. The monument design featured the names of men and women serving along with the different emblems representing various service branches. The monument is structurally sound but will require extensive work to re-create the original artistry and graphics and rebuild the roof. We plan to permanently place this restored monument on the Museum grounds so the community can appreciate it year-round. As this project started over a year ago, funds have been donated and set aside - $1750 total. These funds came from the Loveland Legacy Foundation and Heritage Advisory Council. Although we do not have exact figures for restoration, your donation for this effort will go a long way to offset the expense of this renovation. Any donation amount would be greatly appreciated! You can donate through PayPal on the Support page (type in WWII Memorial so we'll know how to apply your donation.) Or you can send a check to LMC, 201 Riverside Ave; Loveland, OH 45140.
---
Museum Reopens
March 8th
The museum will be closed until March 8th. The office and library will remain open weekdays until March 8th.
---
Lunch and Learn: Peter's Cartridge Factory
March 18th, 11:30am - 2:00pm
Even though Loveland is only a few miles from the Peter's Cartridge Factory, most residents don't know much about it - many have suggested this topic for a Lunch and Learn. Our speaker, Tom Schiffner, author of the book Peters & King, probably knows more about this place than anyone alive. He spent about 2 years doing research, including interviews with caretaker, Mr. Miller, and trips to the National Archives in Washington, the Warren County Museum, the Remington factory in Arkansas, plus trips to other states. Reservations required by Monday, March 16. Cost is $10.00 for members; $15.00 for non-members. Pay with PayPal or send check and name(s) to LMC; 201 Riverside Ave.; Loveland, OH 45140.