Permanent Exhibits
Bonaventure
Completed in 1862 as the home of Dr. John S. Law, father of Loveland's first mayor, Bonaventure is the setting for the permanent exhibitions featuring a slice of life from the Victorian era. The home has been lovingly refurbished and renovated to include formal and family parlors, a dining room, two bedrooms, and a kitchen. The kitchen has been decorated with items from the late 19th and early 20th centuries.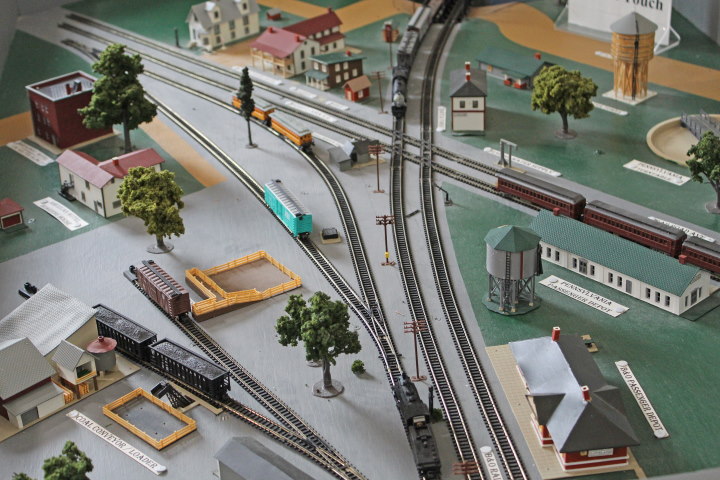 Stanton Brock Gallery
The Gallery houses a scale model of Historic Loveland's train stations, a model mill, and rotating exhibits showing memorabilia and archival items from Loveland's past.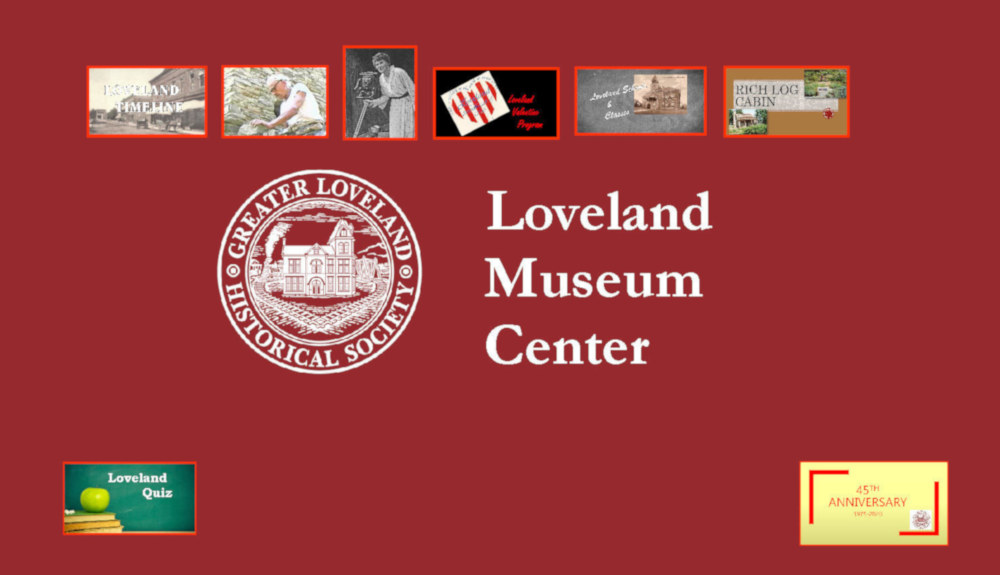 Interactive Digital Display
Paints a vivid picture of Loveland's long and interesting history using photos, maps, prints, and text.
New sections are being added regularly.
Sections currently available to view are:
Timeline of Loveland
The Castleman
Nancy Ford Cones
Loveland Valentine Ladies
Rich Log Cabin
45th Anniversary of Greater Loveland Historical Society
History of Loveland Schools with Senior Classes (in progress)
Loveland Quiz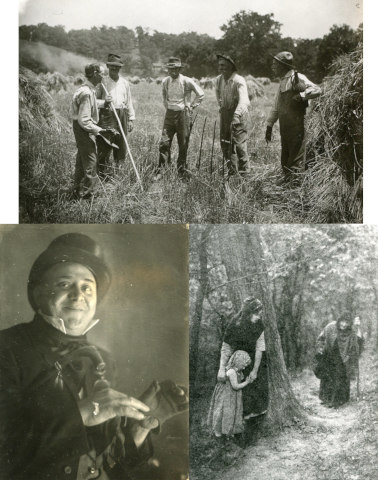 The Nancy Ford Cones Photography Collection
Nancy Ford Cones was a nationally recognized photographer and longtime resident of Loveland. Working in partnership with her husband James, who developed her work, Cones often used Loveland residents as models. She was selected by the Eastman-Kodak company to depict rural life in America and her works were featured in magazines and publications from 1898 through the 1930s. Today, Cones is best known for her pictorial photographic work. Many of these prints, which incorporate artistic and narrative elements, received awards in national and international photographic competitions.
The Cones Gallery inside Bonaventure features a rotating selection from the over 1000 artifacts in the museum's archival collection consisting of photographic prints, glass plates, correspondence, cameras, and more.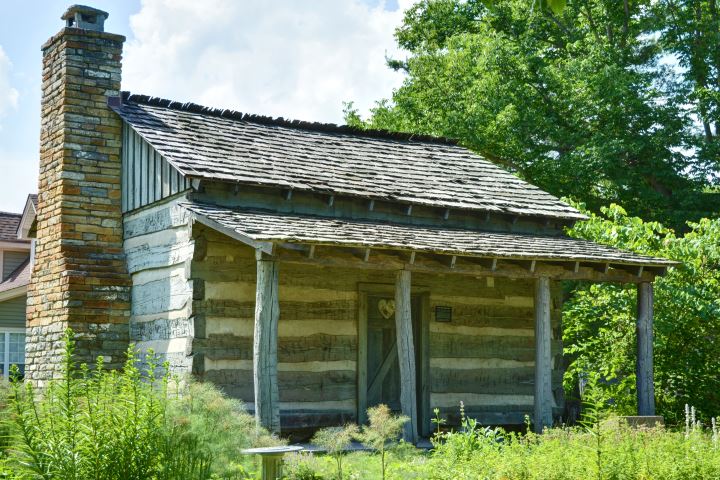 The Rich Family Log Cabin
This Pennsylvania bank-type structure with a 2' thick stone foundation was built by Thomas B. and Mary Ann Berry Rich in 1797. Over time, it was expanded and eventually covered by a newer structure. It was rediscovered by local historians, dismantled, and moved to the museum grounds in 1994 where it was faithfully restored and opened to the public in 1996.
The Audrey Gomes-Martha Hussar Memorial Herb Garden
Located in front of the Rich Family Log Cabin and cared for by dedicated volunteers, the garden is a fragrant example of a traditional kitchen/medicinal herb garden like those planted by residents from the days of settlement to today.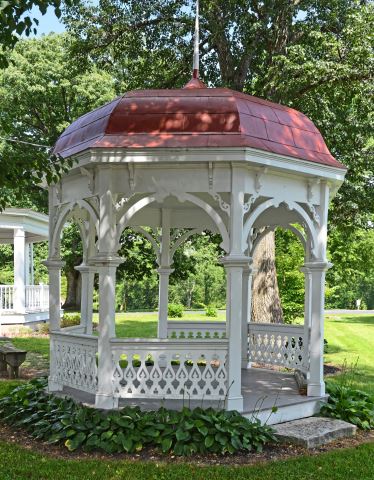 The Bishop Coleman Gazebo
This historic structure was restored at the museum in 1997. It once stood at the south corner of West Loveland Avenue and Riverside Drive on the property of Dr. Nathaniel Bishop, just one block from the museum campus. Dr. Bishop was known as the "father of West Loveland" because he developed and subdivided the area. The Gazebo was named after Jean Coleman Lisle, a descendent of the Bishop family, who was the primary benefactor of the restoration.